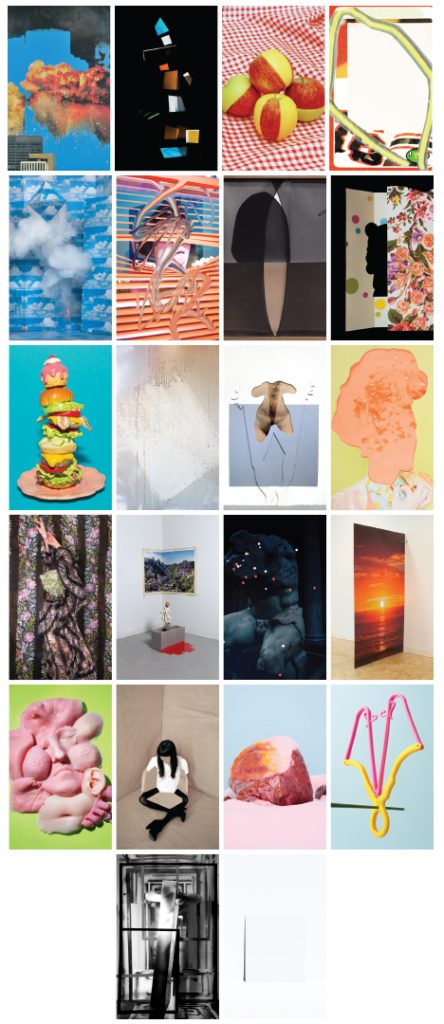 n e w f l e s h
Curated by Efrem Zelony-Mindell
August 29 – October 11
Opening Reception:
Thursday, August 29 / 6:30 – 8:30 PM
Curator Talk:
Saturday, August 31 / 10:30 – 11:30 AM
What does queer look like beyond the body? n e w f l e s h, an exhibition curated by Efrem Zelony-Mindell, will expel most notions of conventional gender and identity studies as we hope to reclaim certain notions of what queer is. The body gets in the way. The works in
n e w f l e s h ascend peculiarity. It's with the hope of removing titles and preconceptions that these works will lead to a path of total equality. That's the hope. n e w f l e s h seeks the interpretation of the public and its peers to engage in a discussion of humanism. What does it mean to become yourself? The body is a collective, not singular or defined. It doesn't have to be, not anymore. 
Photography can abet the forming of personal characteristics. The camera is a crafty thing; it is dangerous and intelligent in the hands of hungry and humbled makers. The self is not nearly as solid and definitive as it is pliant, abstracted, and ephemeral. Queer is about acknowledging that state of possibility.
It becomes intimate. If you'll have it .
We are becoming ourselves. Equality exists beyond the conventions of the body. n e w f l e s h acts as a pathway to illuminating this manipulation. Maybe if we stop just looking at things we know, we could see them for what they could become.