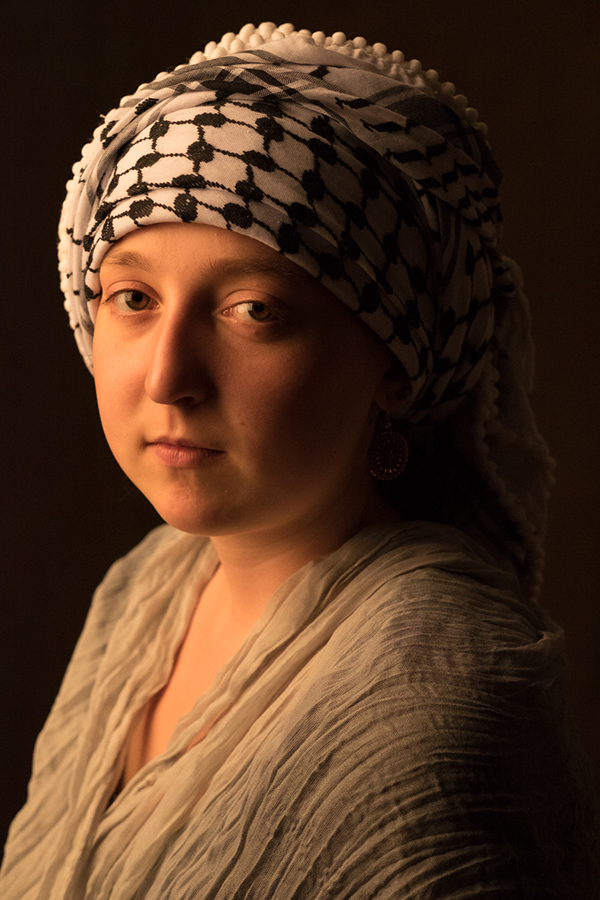 Portrait Lighting Techniques: Studio and Natural
Saturday, April 7 and Sunday, April 8 / 9 AM – 5 PM
Cost: $335 Members, $385 Non Members
The photographer's challenge in creating a compelling portrait involves both creative and technical concepts combined in a way that evokes meaning and impact. This intensive and fun workshop will show essential approaches to matching the light with your ideas. Good lighting techniques, along with posing, tonalities, mood, expression, camera angles, and backgrounds must harmonize to create a successful photograph.
A variety of lighting techniques will be covered with the emphasis on understanding the three main aspects of light: direction, quality, and depth. Step-by-step instruction is covered in setting up the lights and choosing the correct light modifiers: umbrellas, soft boxes, grid spots, etc. We will also cover posing and directing so you can effectively communicate with your subjects, helping them to relax and be natural. Participants will be shooting models both days. They should be comfortable with shooting on manual mode and have a solid understanding of the foundations of photography.
Dedicated photo educator Bobbi Lane is an award-winning commercial photographer who specializes in creative portraits on location and in the studio. Her multi-faceted approach to photography incorporates over 40 years of technical experience with innovative artistic interpretation. Her corporate and editorial work includes corporate websites, annual reports, and hundreds of environmental portraits for covers and articles for a wide variety of magazines.
. . .
. . .
[ IMAGES top to bottom ]
Bobbie Lane