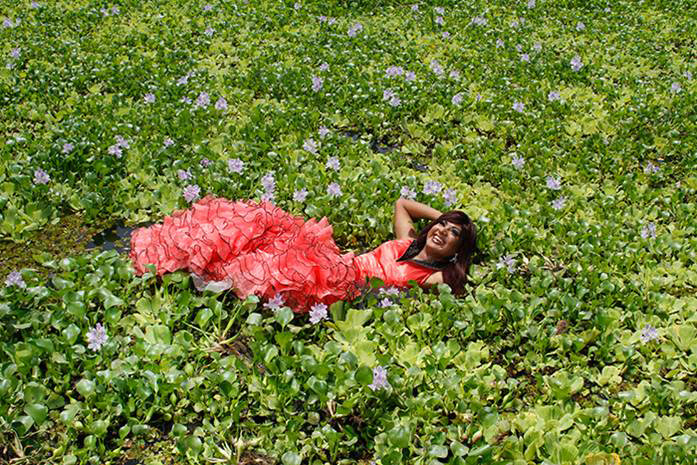 Nelson Morales Workshop
with McColl Center
+ The Light Factory
Saturday, September 30 / 10 AM – 3 PM
Sunday, October 1 / 10 AM – 3 PM
Saturday, October 21 / 10 AM – 3 PM
Instructor: Nelson Morales 
Cost: $75 Members, $95 Non Members
In collaboration with McColl Center, The Light Factory is excited to announce a special three-day workshop with Nelson Morales, a Mexican photographer who is currently an artist-in-residence at the McColl Center and a featured artist in our Exposed/Expuesta exhibition. During the workshop, students will create an image or series of images revolving around identity and self-portraiture. This workshop is also ideal for photographers interested in developing a photographic project—that way they will have the necessary tools to promote their work in the future.
Day One (Saturday, September 30, 2017)
Location: The Light Factory
Introduction
Brief review of history of Mexican photography, and what is contemporary Mexican photography today
Share photographic influences and some important authors that students should know
Include handouts of certain writings from these authors that students will be asked to use in their assignment
Provide assignment: create an image or series of images that expresses identity through self-portraiture (Students may also be challenged to incorporate the suggested authors' writings, or create an image or series of images that responds to the writing)
Day Two (Sunday, October 1, 2017)
Location: McColl Center
Introduction to studio
Review of personal work and direction of work (concept, inspiration, process)
Discussion
Day 3 (Saturday, October 21, 2017)
Location: The Light Factory
Students will share their images or series of images with Nelson for review and feedback
Nelson will offer feedback overall and share some exhibitions and publications in which he has participated
Nelson will share with the students some platforms and festivals where they can begin to promote their works
Conclusion: tips and recommendations for students
. . .
[ IMAGES top to bottom ]
Nelson Morales