Meet Jamila Brown
UNC Charlotte has always been an incredible partner for us here at The Light Factory. Recently we collaborated with the UNC Charlotte College of Arts + Architecture on Heightened Perspectives, a two-part exhibition that started in 2016 and ended in early 2017. However, UNC Charlotte also makes a major contribution behind the scenes as well: they pay for our intern each semester. In honor of this significant contribution we wanted to introduce our members to Jamila Brown, the current intern sponsored by UNCC. She's been a great help to us, as she has hung exhibition art on our walls, communicated with members over our various different channels, and contributed to our mission in countless other ways. Here are Jamila's answers to a few questions we posed to her.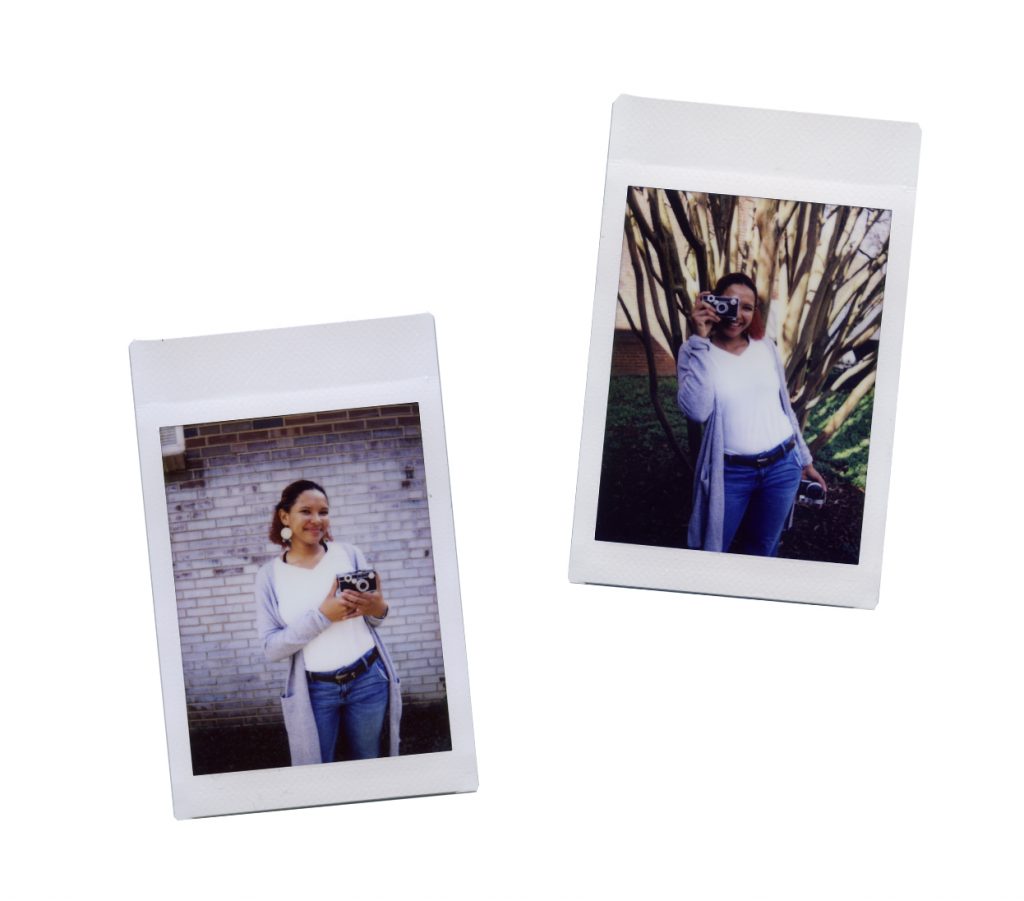 Describe yourself as an artist in three words.
Intuitive. Open. Interested.
. . .
What are you studying at UNCC and why?
I am pursuing my BFA in Photography with a double Minor in Journalism and Art History. I've consistently felt called to write, to create, and to critique the world within and around me through creative arts.
. . .
What first interested you in photography?
Looking at family photo albums and sifting through stray disposable prints as a teenager initially sparked my interest in the creation of tangible memories and ideas through photographing.
. . .
Do you prefer digital or analog?
Lately, I have shot more digital work for projects, and I love finding new materials to print on. However, I prefer analog, and the meditative process that comes with creating your final image.
. . .
What photographic process is your favorite?
I've found myself attracted to the simplicity and rich color of the cyanotype process, preferably on alternative materials such as fabric.
. . .
Which fine art photographer(s) has/have impacted your academic career as a photographer the most?
I would say that the two fine art photographers who have impacted my academic career the most are my UNCC professors Aspen Hochhalter and Ann Kluttz. From Ann, I continue to learn about the importance of getting in touch with the root of myself in order to create meaningful work. Aspen guides me to expand my vision, to push boundaries, and to become an efficient and creative problem-solver.
. . .
What are you currently working on?
At the moment, I'm working on my senior year projects, learning and practicing daily, and continuing on my journey through adulthood.
. . .
Where do you see yourself in five years?
In five years, I will be a practicing artist, educator, mentor, and writer. I will be hopefully finishing up with my Master's, showing in exhibitions, doing artist residencies, or teaching.
. . .
What do you enjoy the most about Charlotte?
I enjoy the diversity that I see in Charlotte, how present the arts culture is, and the rapid growth that is taking place here.