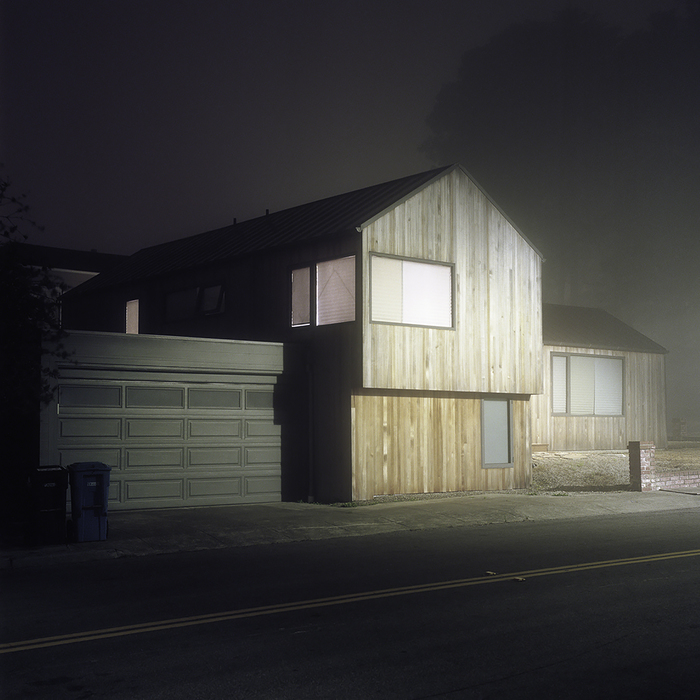 Annuale 9
April 20 – June 2, 2017
Juror: Rick Wester, Rick Wester Fine Art
The Light Factory 9th Juried Annuale offers up some of the most exciting and challenging lens-based work being created today. With over 178 entries submitted from around the world, only 7 artists were selected to be included in this thought-provoking exhibition.
The winners: Greg Banks (Greenville, NC), Anthony Buchen and Jeralyn Goodwin (Santa Fe, NM), Scott Gardner (Charlotte, NC), Jennifer Garza-Cuen (Reno, NV), Kyle Kim (San Francisco, CA), Joshua Moss (Waxhaw, NC), and Alexandre Orion (Sao Paulo, Brazil).
Honorable Mentions:
Eleanor Brawley (Charlotte, NC)
Roberto Falck (Brooklyn, NY)
Glenn Wooden (Chicago, IL)
[ IMG ] Kyle Kim
Untitled #2 from The Foggy Night series
Lilith
January 19 – April 7, 2016
Guest Curator: Jonell Logan
Lilith as an exhibition explores work by select women photographers who question conventional narratives of masculinity, identity, sexuality, and power. Guia Besana and Donna Cooper Hurt use the body, objects, and their environment to expand conventional definitions of nurturing, beauty, and femininity to include the realities of contemporary life. Allison Janae Hamilton and Maxine Helfman challenge our linear—and often restricted—considerations of history and culture. Jodi Bieber challenges the paradigm of masculinity by photographing men in repose—a position often associated with female subjects—as opposed to the active and dynamic posturing associated with maleness.
[ IMG ] Allison Janae Hamilton
The Hours. from the Sweet milk in the badlands. series
2015
Heightened Perspectives
November 18, 2016 – January 6, 2017
A collaborative two-part exhibition presented by the UNC Charlotte College of Arts + Architecture and The Light Factory.
In a time when mass imagery is more often a quick superficial surveillance of self and other, the power of perspective, context, and a deeper interpretation has never been more needed. Perspective has always been a means to intensify an image, raising issues about vantage point and voyeur.
Through experimental film and immersive optical installation, the two-part exhibition Heightened Perspectives offers the idiosyncratic heightened perspectives of two lens-based artists, Phil Solomon and Ethan Jackson.
[ IMG ] Ethan Jackson