Making Killer Photos – Digital Photography for Teens
Cost: $199
At this camp, teens will learn how to make incredible photos using their digital cameras. They will take photos in and around Plaza Midwood, and talk about what makes a photo compelling. To cap it all off, at the end of the summer their best images will be matted and displayed on our gallery walls. Family and friends are encouraged to attend the 2019 summer camp exhibition in The Light Factory's gallery. That way you can see just how far your teen has come, and how talented they truly are.
. . .
We encourage attendees to bring their own DSLR or point-and-shoot cameras but we also have a few DSLR cameras on site that can be borrowed for the week.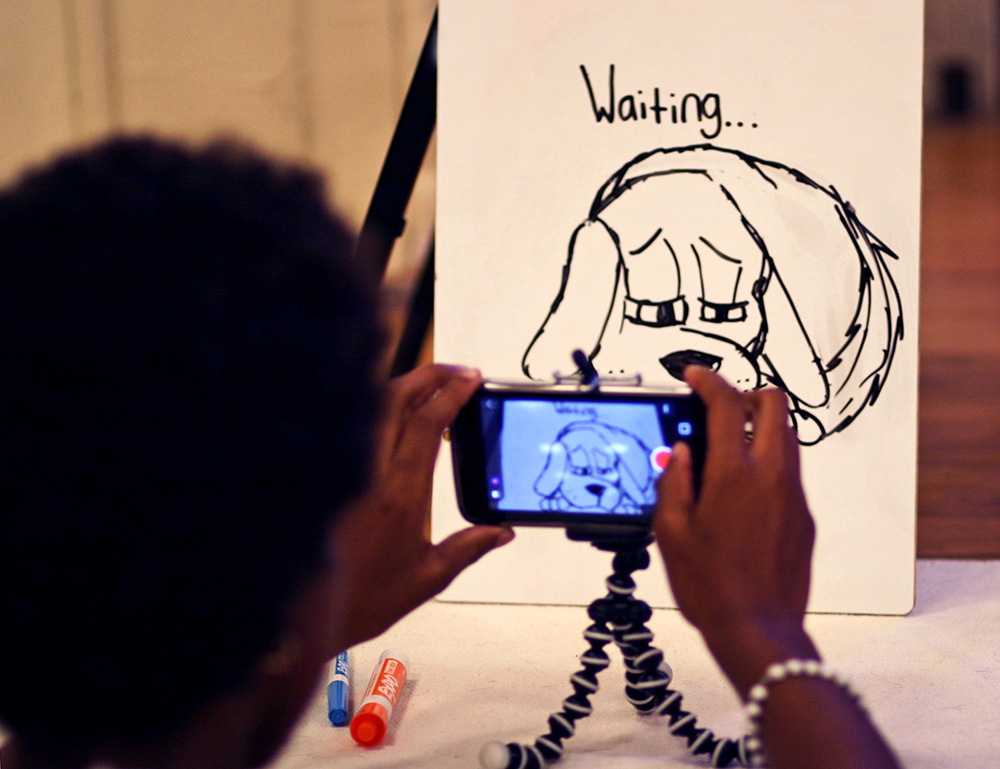 In this unique camp, students will join John Lemmon to learn how to create amazing animations. This even includes developing stop-motion movies using an iPad. A variety of techniques will be taught, including clay animation, Lego animation, drawn animation, and paper cut-out animation. Animation equipment and supplies will be provided, including several iPads.
August 5 – 9
9 am – Noon
FULL
Middle + High
School Students
Black and White Film Photography
Cost: $199
Take a step back into the past with film photography. Students will be provided with 35mm film cameras and will learn how to make photographs the old-fashioned way. Students will shoot manually, process their own film, make enlargements, and learn how to print their images in the darkroom. At the end of the summer, prints will be on display in our gallery for the 2017 summer camp exhibition.
July 29 – Aug 2
1 pm – 4 pm
FULL
Middle + High
School Students